Our Company
Watts Petroleum Corp. was founded in 1936 by John A. Watts in Lynchburg, Virginia as a distribution supplier of heating oil, fuel oil, gasoline, and kerosene for the Gulf Oil Corporation.
This relationship continued until 1984 when Chevron Corp. purchased Gulf assets, whereby we maintained our relationship with Chevron and its Texaco subsidiaries until 2010. Today Watts Petroleum Corp. proudly maintains a partnership with Marathon Petroleum Corporation and Spirit branded stations to supply our retail stations with the most reliable and high quality service.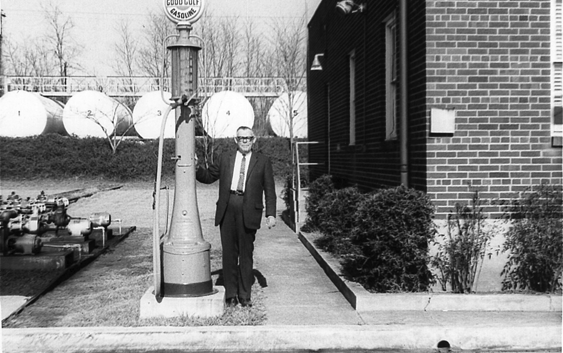 As we have grown, so has the family
Over the years, Watts Petroleum Corp. increased its service area with the purchase of Paul Farmer Oil Co. in Altavista and Creasy-Musgrove Oil Co. in Bedford. Today, we employ approximately 40 people and service more than 4,000 homes.
Watts Petroleum Corp. is still a family owned and run business with:
John A. Watts, Jr. as President

A. Drake Watts II as Vice President

Randall J. Watts as Secretary-Treasurer
Drake Watts is also managing President of Blue Ridge Ice , a subsidiary of Watts Petroleum Corp. Click here to learn more about Blue Ridge Ice.
Watts Petroleum Corp. in the community
Watts Petroleum Corp. maintains a strong commitment to the communities we serveand support organizations, such as: